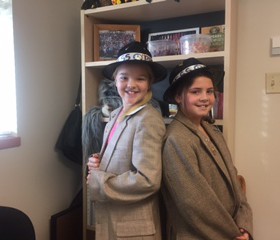 William Billy Barker
William Billy Barker also known as "Billy Barker "was from England but left to go to California to mine for gold, leaving his wife and child behind. Billy Barker was born in 1817 in Cambrigeshire, England. He married Jane Lavender and together they had one daughter named Emma Eliza. Jane passed away in their workshop in 1850. In 1863 Billy Barker found love again with Elizabeth Collyer.  In 1865, Billy Barker went broke and Elizabeth left him because she was very extravagant and unfaith full. During the 1840's he decided to go to California where the gold rush was. He thought he would find a motherload. Although he made very little, he still continued to search for gold in British Columbia. Billy and other fellow miners discovered gold in the Williams Creek area. However, Barker decided to search down the river, close to Stouts Gulch. Lots of other prospectors thought he was crazy going down the river. After a while he discovered 60 ounces [7.45 lbs] of gold 52 feet below ground.
Afterwards, he claimed to be the richest in the area. Then the city of Barkerville was built around his claim. He found 37 500 Oz of gold in his life. It was known that Billy Barker smoked up to 30 cigarettes a day. He also found it hard to deal with the progressive symptoms of Parkinson's disease. Barker died penniless In a Victoria nursing home on July 11 1894 along with the symptoms of Parkinson's disease and possible jaw cancer. He was buried in the Ross Bay cemetery.
By Kendra & Haylee